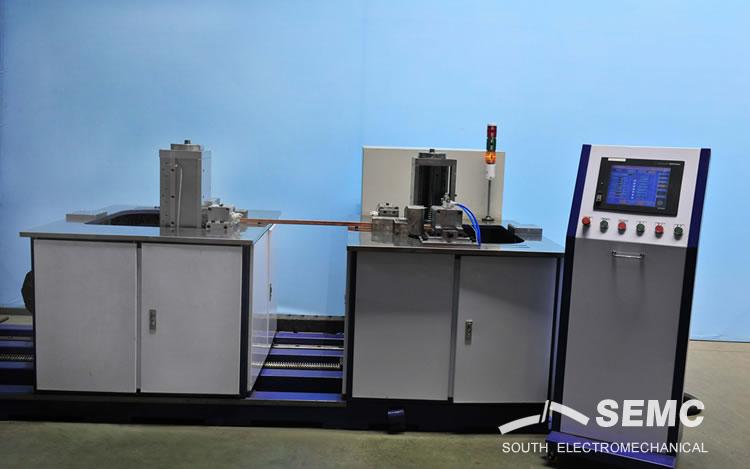 This machine is suitable for rotor bar forming. It is fully numerically controlled, and performs the forming automatically.
To operate, it is just needed to load the pre-cut bar into the fixture and press the "start" button, the machine will perform various movements of positioning, clamping, bending and radius forming, etc. according to pre-set program. Only several seconds will be needed for the whole bar forming processes.
About 25 sets of product forming parameters can be stored to suit for different size of bars. When a different type of bars need to be produced on the machine, it only need to change over the tooling respectively, adjust the base to the desired distance and call out the relative program.
This machine can be designed to form on one end.