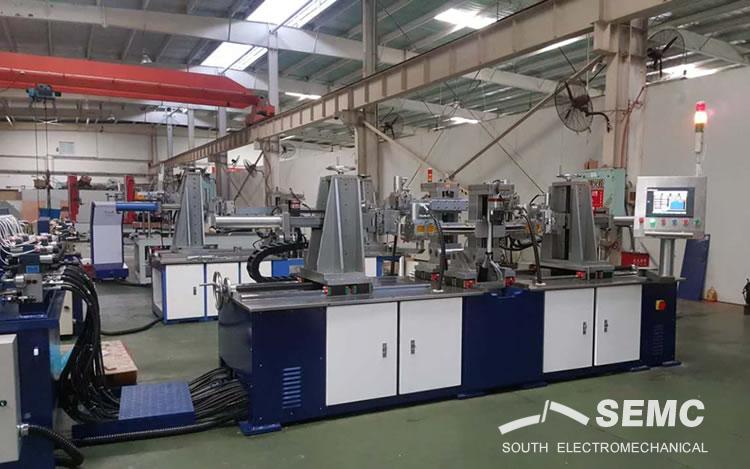 Numeric control and mechanical-electrical-hydraulic linkage technology are utilized on the machine to automatically and continuously perform the coil spreading process from loop to finished product. With high forming precision, there is no need for use of any other reshaping means after spreading. Thus avoids damage to the insulation caused by knocking of the coil during reshaping and can save investment of reshaping fixture. All the parameters can be displayed, set, modified and stored on the man-machine dialog screen. There is also the display of current status values. Up to 100 or more sets of parameters can be stored and recalled at any time.
By means of fixed rotating shaft, the expanding arms rotate around the fixed shaft, making the straight side of the coil rotate around the axle center of the motor throughout forming process to effectively ensure coil size .
With unique shuttle shaping and centering functions, it can achieve good straight side and end symmetry.
A newest type of spliced (plywood) lower arch push-up unit is used in the machine, no needing to making a separate push-up arch die for every type of coil spreading. You just need to combine plywood arch plates at your discretion according to the R size of coil arc.