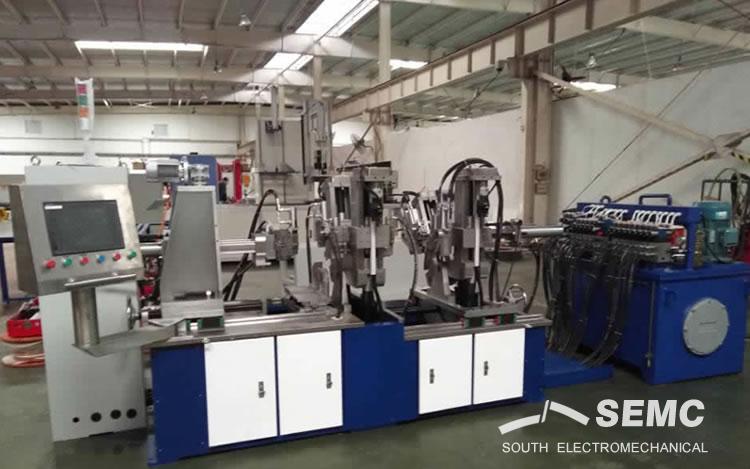 Features of the machine
(1) Adopt coaxial mechanism with the motor rotor, directly input technical parameters of the coil according to the coordinates. Using the servo system motor to drive the relevant mechanism and complete the coil forming, to meet the requirements of various technical parameters.
(2) Adopt virtual shaft mode to control the linkage of 8 motor shafts at the same time, forming process action coordination is soft, eliminate wire insulation damage. With convenient and flexible man-machine interface for all parameter setting, modification and storage, adapt to different products, different batches of processing.
(3) Two separate lead chucks are used to meet the molding requirements of open end leads.