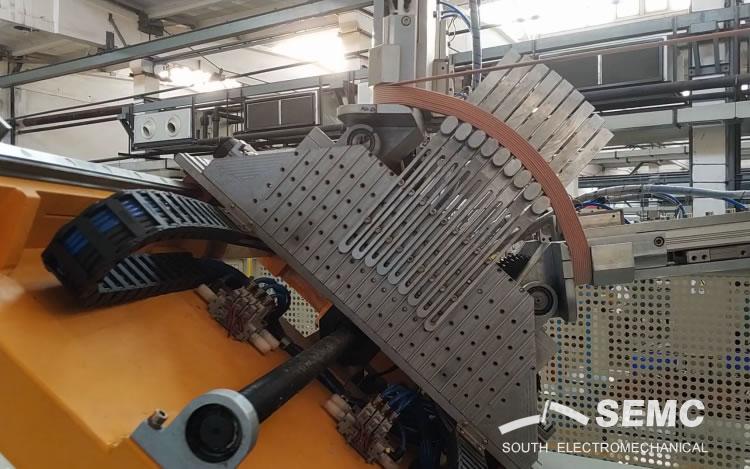 SKRX-HX-180 Arc Coil Winding Machine is a dedicated equipment for flat forming winding of tower coil of rotor of large motor.
It is mainly composed of releasing, managing, incoming combination mechanisms of wire, adjustable flat winding mold combination, radian winding, host rotating combination mechanisms, and electrical control system, etc.
The machine features
A. Releasing coils is controlled by constant tension, to ensure the quality of winded coil.
B. All coil parameters are input, modified and saved through touch screen.
C. According product requirements, complete the actions of auto-adjust tooling sizes of winding
coils, auto-looping, auto-rotation of radian winding, auto-press or loose on coil entry of four
corner flat winding, auto turn skipping to manage wires, etc.
D. Equipped with alarm flashing and buzzer, the machine will auto-stop and give alarm in case of
failure in working process.