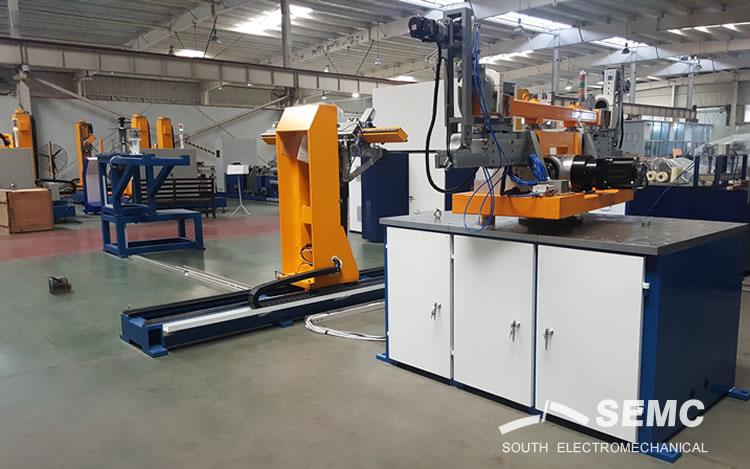 This equipment is used for wind turbine annular three-dimensional coil winding, using vertical structure, suitable for multiple angles of the coil.
Main features:
● With digital control, all parameters can be input, adjusted and saved through the color touch screen
● Winding adopts six axis synchronous servo control, which can precisely control the position of winding beam and wind coils with different angles.
● This machine uses constant tension to strain when releasing wire.
● The guide part adopts compound guide wheel system, which does not damage the outer insulation on the wire.
● The equipment can achieve automatic winding, winding process has manual, automatic, pause, emergency shutdown and other functions.