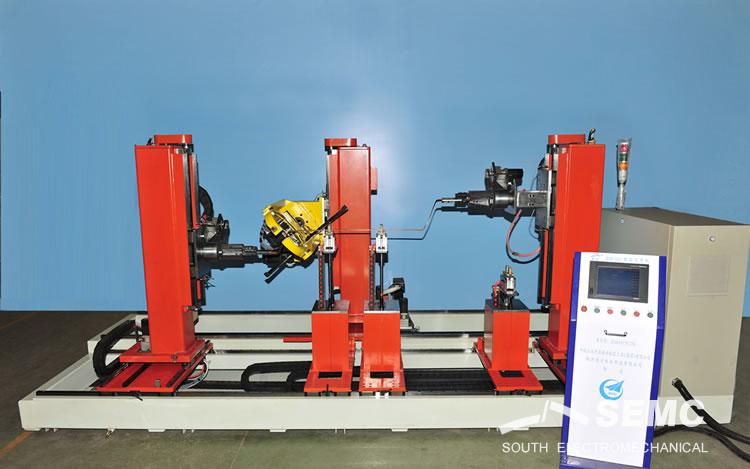 This machine is suitable for rotor bar or some type of stator coil taping; Multi shaft coordinate numerical control is used in the machine; When it is used for coil taping, it can automatically turnover the coil for taping on the other side of the coil.
Taping tension and taping speed for each section of the coil or bar can be set through the touch screen; Electric constant tape tension is used on the machine; It can perform single or double reel taping, as well as taping to and fro.
Sampling, manual and automatic mode are available. The sampling mode is used to record the position of key points and tooling position of the bar or the coil. The machine can produce a taping track and memorize with the data. It will automatically tape according to those track and data.
During automatic taping process, the machine can automatically pause when the tape reel need to be changed. After relative actions are performed by the operator, he just need to pushes the "start" button and the machine will continue to perform the remaining operations until all taping processes are performed.