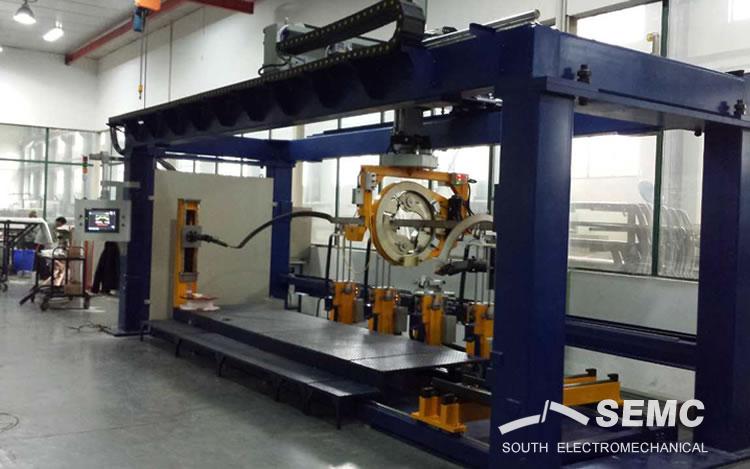 With full digital control, it is suitable for the insulation taping of the stator bar or rotor bar of hydro or turbo generator.
The taping head is attached on the movable gantry and can be moved automatically along the width(Y axle) and height(Z axle)direction. It can also be moved automatically along the length direction(X axle) with the gantry. The whole equipment is controlled by 6 axles to realize the ideal insulator taping for three dimensional bars. The taping head is balanced designed to ensure stability of high speed taping, to achieve taping one or two reels. Taping tension can be set according to requirements and constantly controlled while taping.
Various parameters such as taping speed, overlap rate for each portion can be set through the touch screen.
The machine is equipped with coil track measuring device, which can measure and record the shape of the bar, to ensure the bar is located at the center of taping head for taping quality.