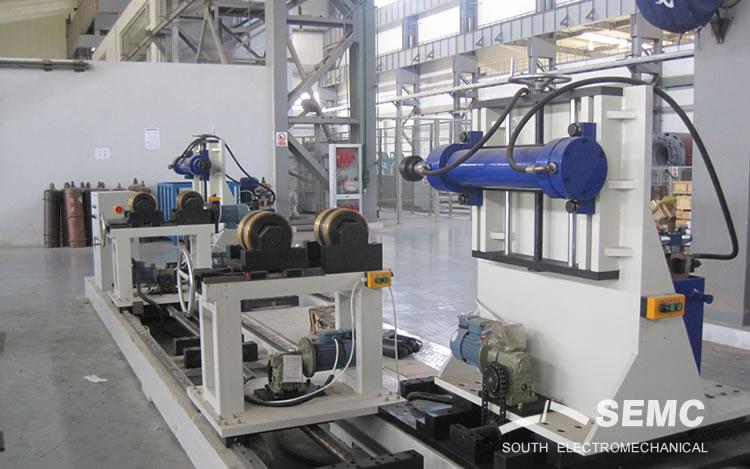 The equipment is suitable for the slot wedging process for generator rotor assembling. It consists of two sets of hydraulic wedging head, two sets of rotor wheel frame and fixed-bed body, moving bed, rails, hydraulic station, operating system and a measuring system.
It is compact structured, easy to operate, safe, easy maintenance, high production efficiency, to meet the hit wedge process requirement in rotor assembly process.
To start work, put on the generator rotor with shaft on the wheel racks, put cushion wedge underlay in each slot of the rotor, and operate the hydraulic wedge devices at both ends to press the wedges into the rotor slots.