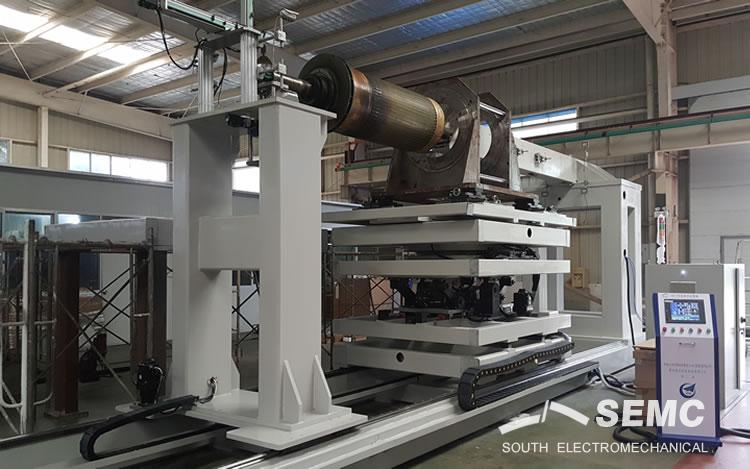 This machine is newly developed for automatic assembling of stator and rotor for middle size motors . It is able to replace manual operation, to prevent bumps in operation, reduce number of lifting, improve the operating environment, reduce the labor intensity of the assembly staff to improve operational efficiently and integrated assembly quality, to adapt to the requirements of production automation assembly line. It has ultra-high quality and low maintenance features.
The equipment consists of equipment base, stator tray, stator adjustment platform, rotor fixing arm, rotor moving arm, horizontal detection mechanism, control and operating system.
The machine uses digital control technology, all parameters can be input, modified and saved through the touch screen.