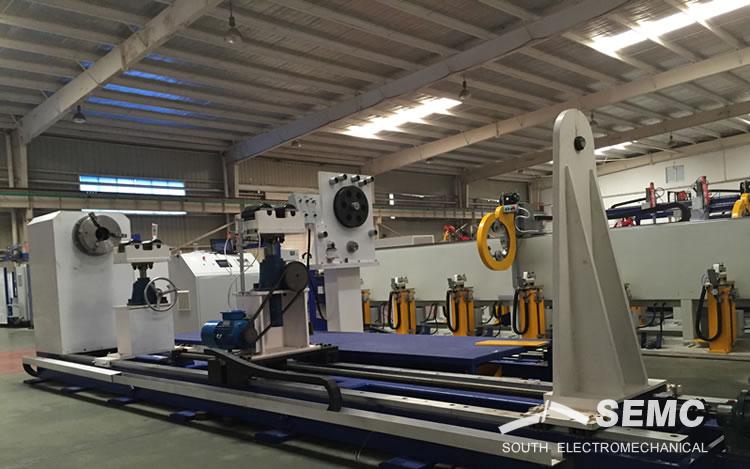 Application and features
●This machine applies for motor non-latitude banding It consists of the rotation device, band delivery device, worktable, base, AC variable frequency drive systems and human-machine interface.
● With 3-axis digital control, tension of the band reel can be set and maintained constant in the hooping process.
● The machine spindle rotates according to the rotor size, shape and instructions, to tape at different speed. The overlap rate can be set at 0-75%.
● The machine has automatic taping, fault alarm, automatic stop functions.
● The machine has automatic and manual operation, and a multi-point security devices, can effectively prevent the equipment and personal injury.